The construction of each painting fuses disparate images from a variety of sources such as fashion magazines, animation stills, comics, the Internet as well as my own photo's and drawings. I predominantly choose images and try to create forms which I feel register a visual 'peak shift', a term given to the phenomena of 'neurological attraction' that appears in both humans and animals to an extreme characterisation of an object. Peak shift has been suggested by the neuroscientist V.S. Ramachandran as one of the '10 universal laws of art'.

This peakshift is present within advertising, Hollywood blockbusters, computer games, Baroque art and Haute couture fashion as well as in the extreme forms of body exaggeration found in bodybuilding and pornography. Japanese animation which also uses this technique has also informed my painting style. By isolating out what I see as the crucial parts of such images and collaging them together into the work my intention is to intensify these visual triggers even further so they form a sort of neurological hyperactivity.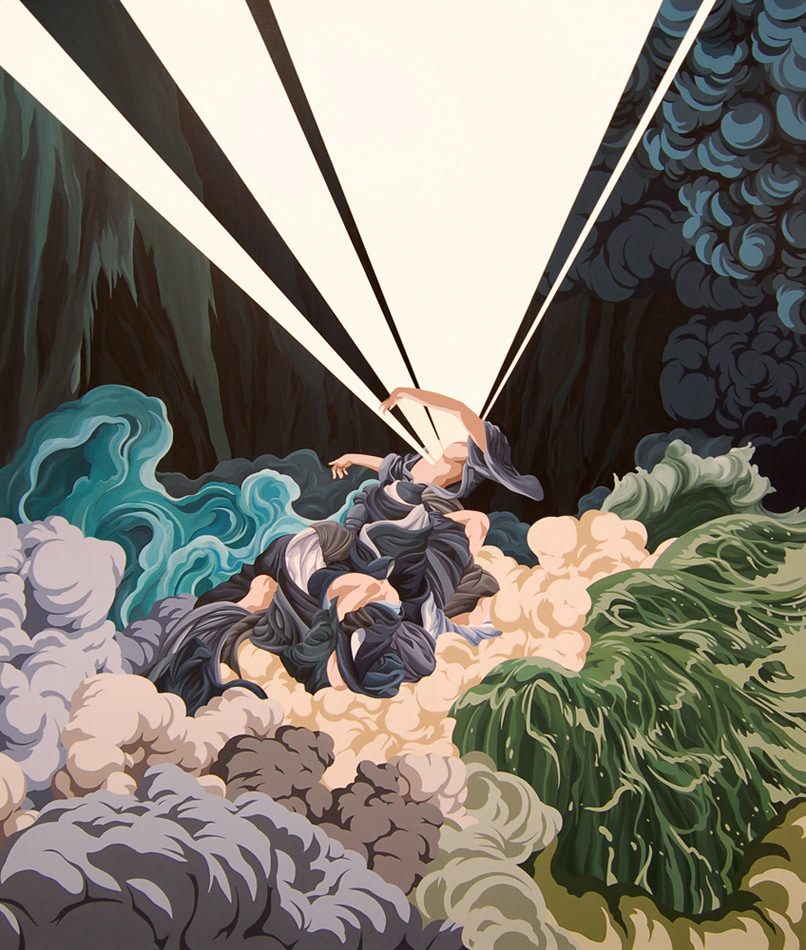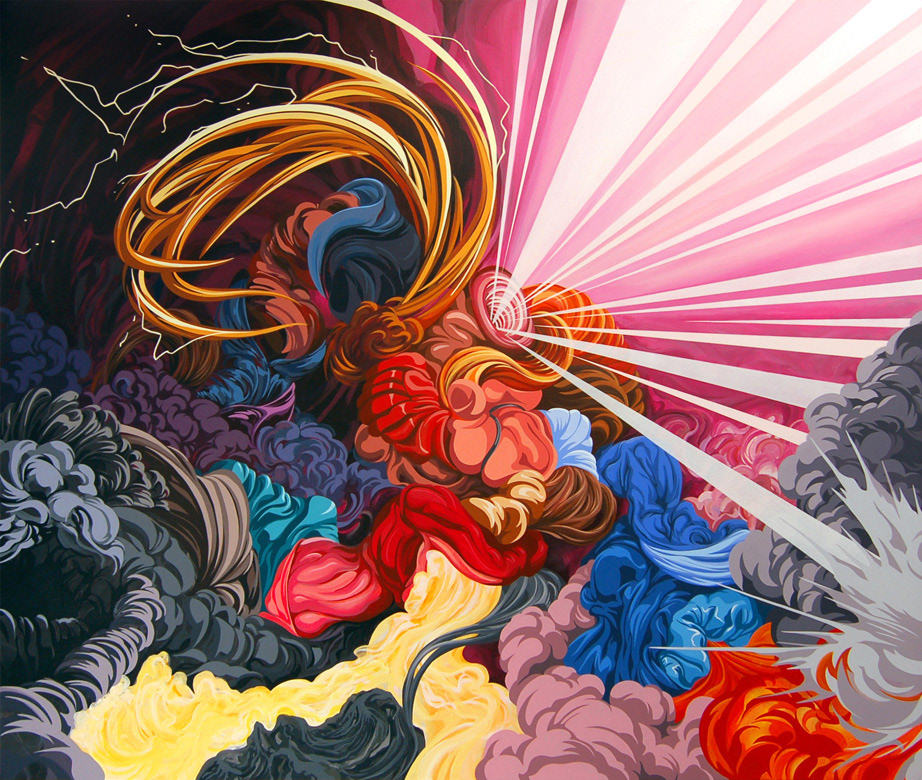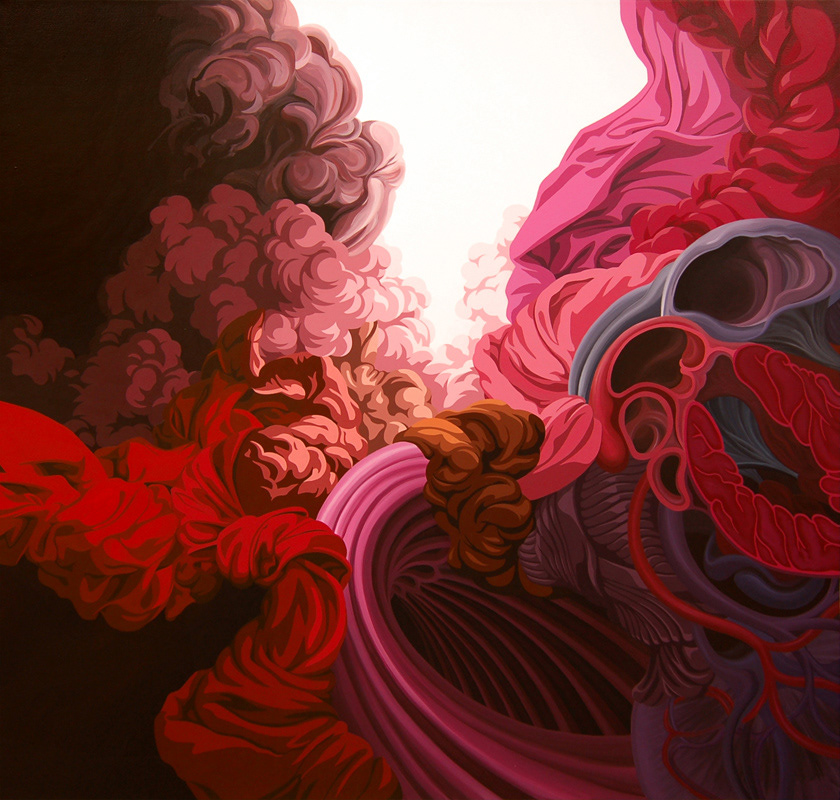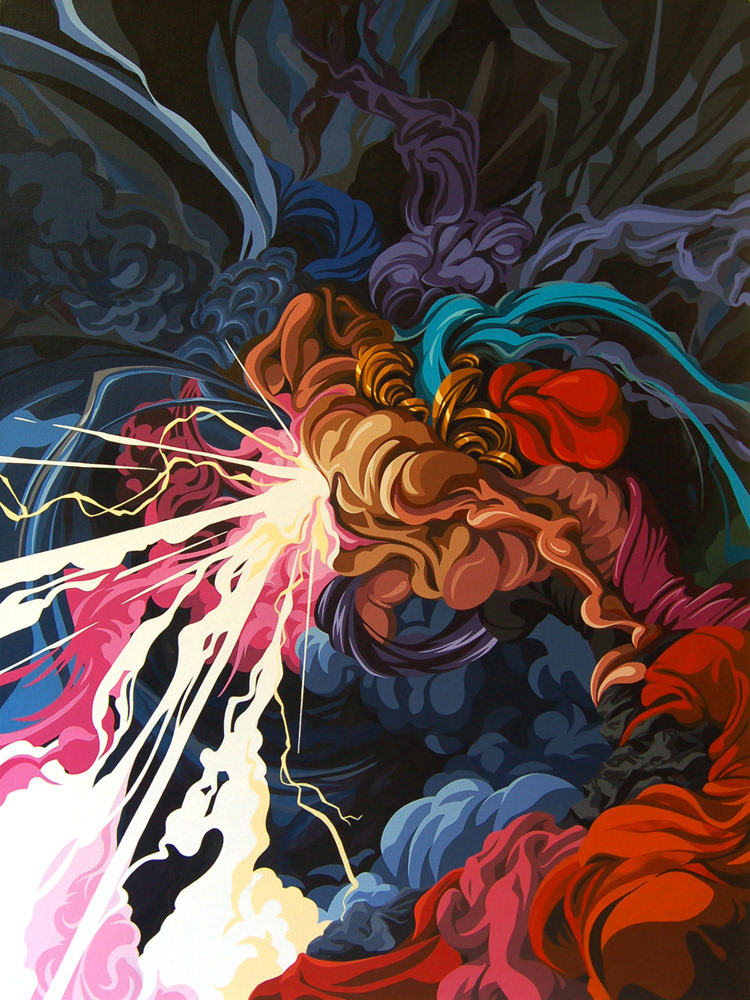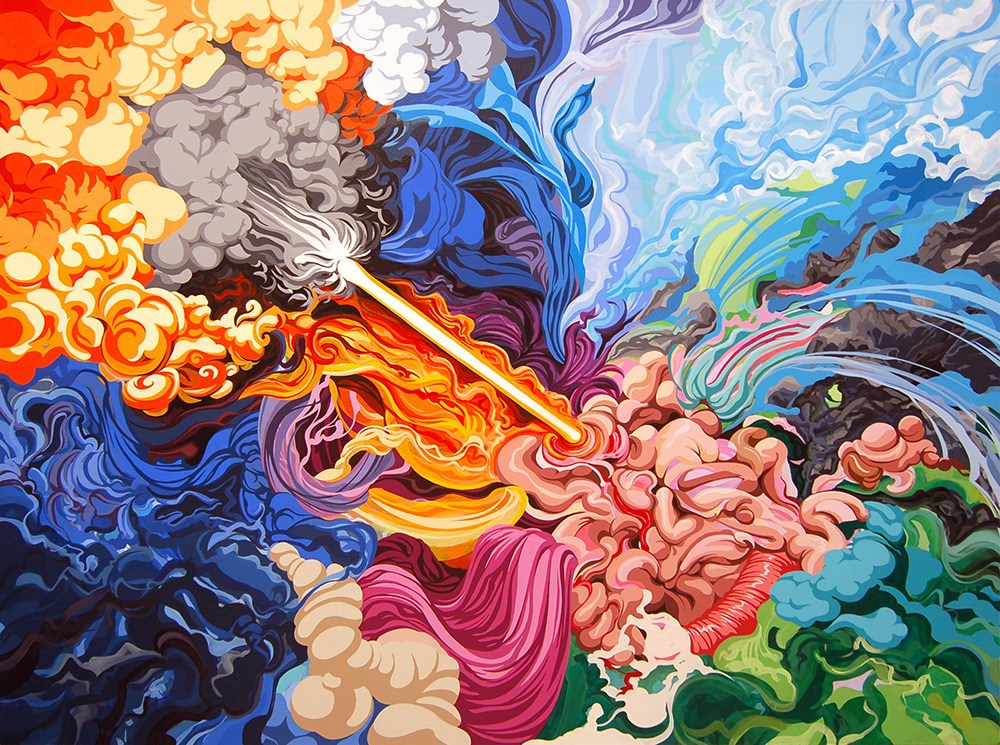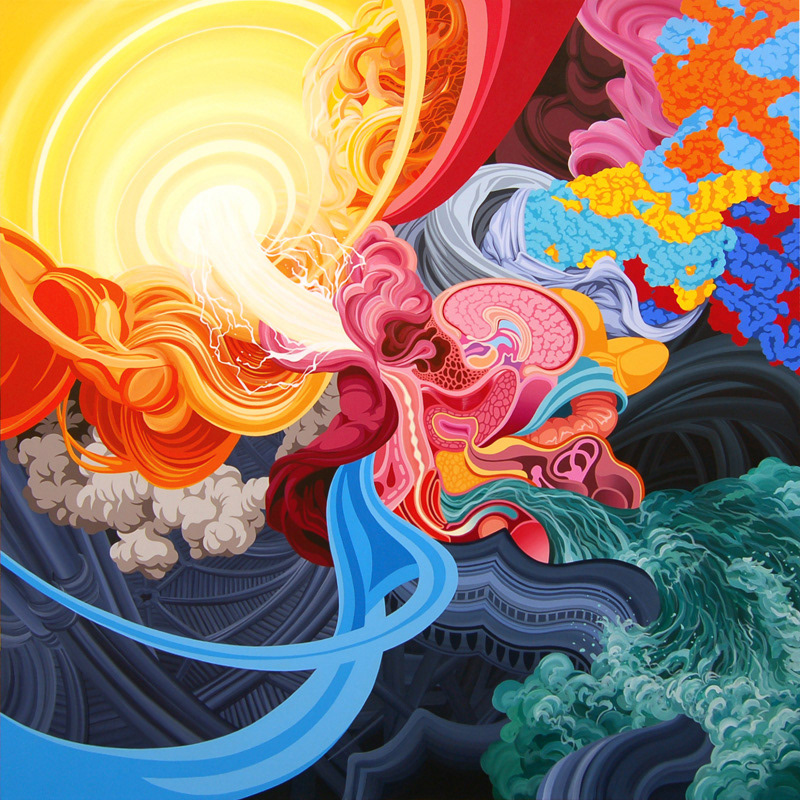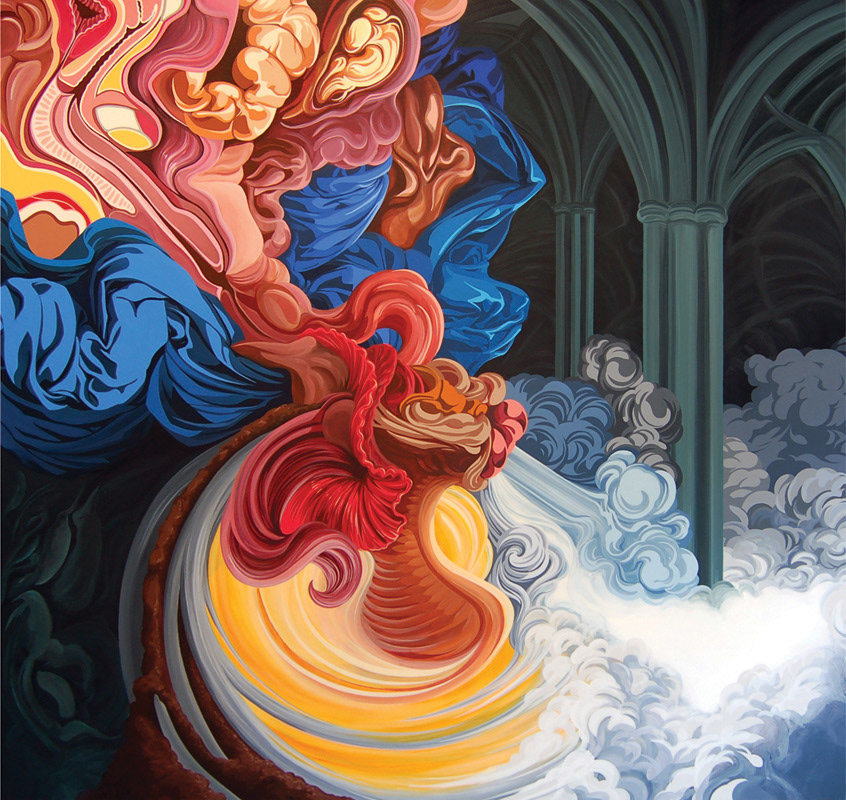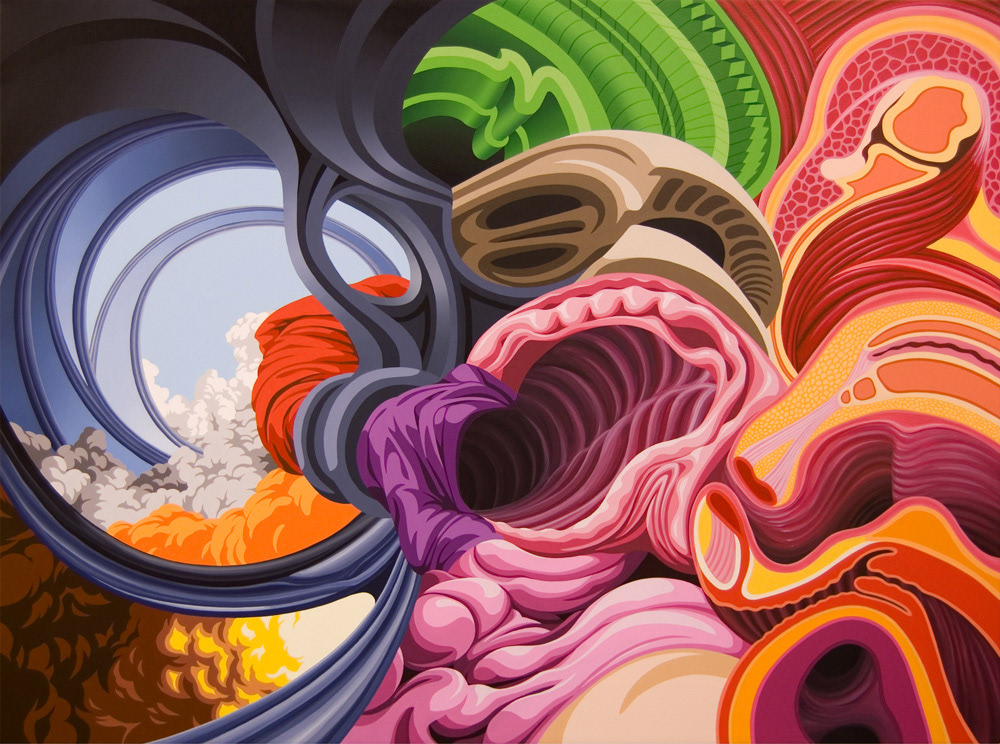 ...all new artworks, limited edition print releases and upcoming exhibitions, up to 

2 months ahead of social media!
Subscribe to my monthly newsletter and you will also receive a discount code for 

10% off your first print order